Spoil yourself or a mum you love with a different type of Mother's Day present this year.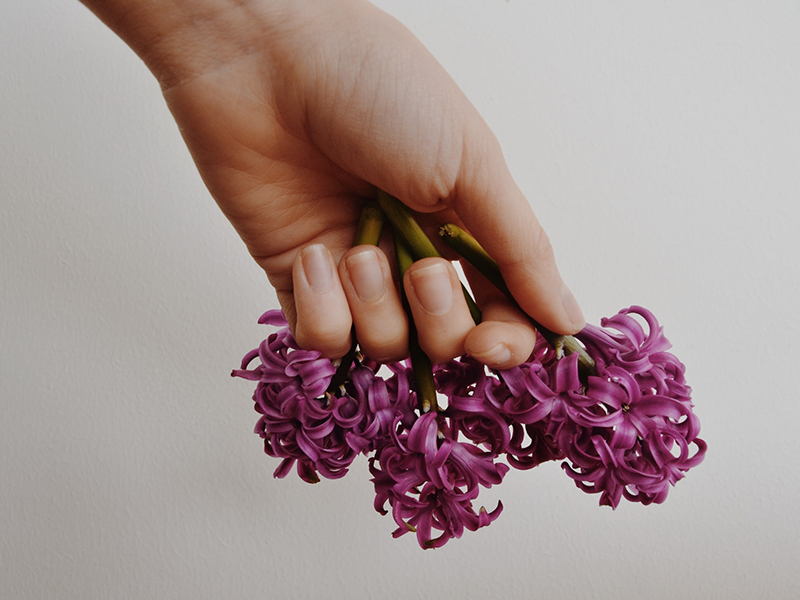 If you're unable to celebrate in person this year, say congrats or thanks with a sweet gift from afar.

If you're in the same house as a mum you love, set a corner of the room up like a miniature day spa, pop on an apron, and give her the experience of a lifetime. If you're apart, why not gift her some mandatory 'time out' and send her this fun idea for 30 minutes of her-time. If you're a deserving mum yourself (and if you're a mum, you're deserving by default) go ahead and spoil yourself with a DIY manicure!

Things you'll need:

• Bowl of warm water for soaking nails
• 1 heavy grit nail file
• 1 three-sided buffer
• Cuticle clippers
• Cuticle stick (orangewood stick advised)
• Basecoat nail polish
• Colour nail polish (your choice)
• Topcoat nail polish

Manicure Instructions:

1. Use the heavy grit nail file to shape the white tips of your nails. Choose from popular shapes like rounded, squared, or almond nails.
2. Now use the three-sided buffer to sand your nails. Use the roughest side to sand every nail with light pressure. Repeat this with the middle grit, and again using the lightest grit. Take a moment to marvel at how smooth and polished your nails are!
3. Soak your nails in the bowl of warm water. This is the most relaxing step and essential oils can be added for extra pampering.
4. Cuticles are often an afterthought, so take some time to tidy these up. Using a cuticle stick, press back your cuticles and run the edge of the stick around the sides of your nails. This frees the skin growing from your finger onto the base of your nail.
5. Using the cuticle clippers, snip away any loose cuticle skin. This step is optional and can be skipped by novice home manicurists.
6. Now that the maintenance is out of the way, it's time to have some fun! Start with a base coat nail polish on each nail.
7. Then, it's time for colour. There's no limit to the colours you can wear on your nails. Each nail may be a different colour. Some may have stripes while others may have dots. Have some fun and go wild with your nail polish designs! TIP: Apply thin coats and let each coat dry completely before painting over it.
8. Lastly, apply the clear topcoat to help your beautiful nails stay fabulous for as long as possible.

If you've painted your nails, take time each day to enjoy them. Video call a family member or a friend to show them your creation. And when waving to neighbours, remember to wave with the back of your hand to showcase your beautiful nails. A royal Queen's wave will do nicely! And whether you're celebrating alone or with others this Mother's Day, pour a glass of bubbles to celebrate a wonderful Mother's Day!
Photo by Federica Giusti on Unsplash