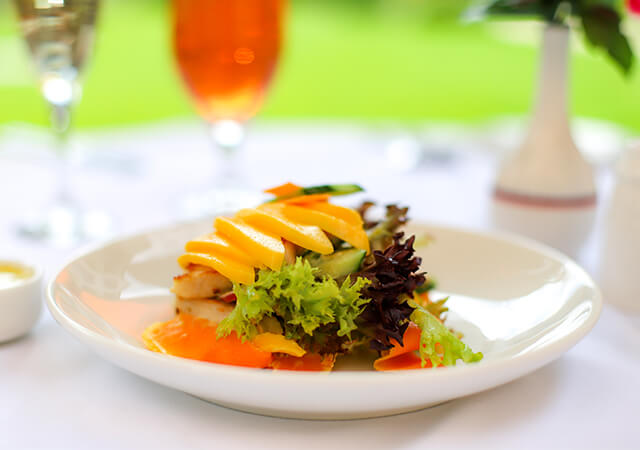 INGREDIENTS
1/2 chicken breast
50g pickled carrot
1/4 cucumber, sliced
1/4 small Spanish onion, sliced
50g salad mix, washed
1/2 mango, sliced
1 tsp lemon pepper
2 tsp oil
DRESSING
1/4 cup mayo
2 tsp mild curry powder
1/4 piece of mango
2 tsp lemon juice
Salt and pepper

METHOD
1. Marinate the chicken with lemon pepper and oil for about 15 minutes.
2. Place all the dressing ingredients in a food processor and blend them well, season and set aside.
3. Place all the salad ingredients except the chicken in a bowl and add the dressing. Place the salad on a plate.
4. Grill the chicken and place it on the salad just before serving.