This hearty breakfast packed with vitamins is not only healthy but oh so tasty. With the cold weather settling in, this is going to be a great addition to the breakfast menu.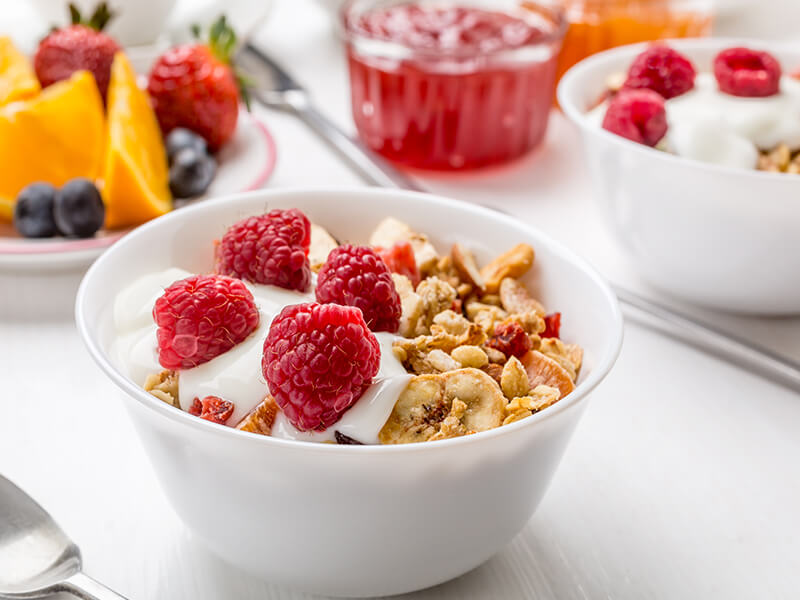 INGREDIENTS
4 cups rolled oats
1 cup threaded coconut
½ cup Pumpkin seeds
½ cup sunflower seeds
½ cup chopped Almonds
½ cup neutral oil
½ cup maple syrup
½ tsp ground cinnamon
¼ tsp ground cardamom
½ cup dried cranberries

Method

1. Pre-heat the oven to 160c
2. In a large mixing bowl, combine the oats, nuts, seeds and spices. Add the
maple syrup and oil and stir to blend.
3.Bake until lightly golden stirring occasionally for approx. 20-30 min.
4.Let the granola cool completely and add the dried cranberries
5. Store in an airtight container and serve with your favourite yoghurt, milk
and berries.