Packed with protein, lentils are quick and easy to prepare. As the star player of this – your new favourite – pie recipe, they are paired with mushrooms for a healthy dinner.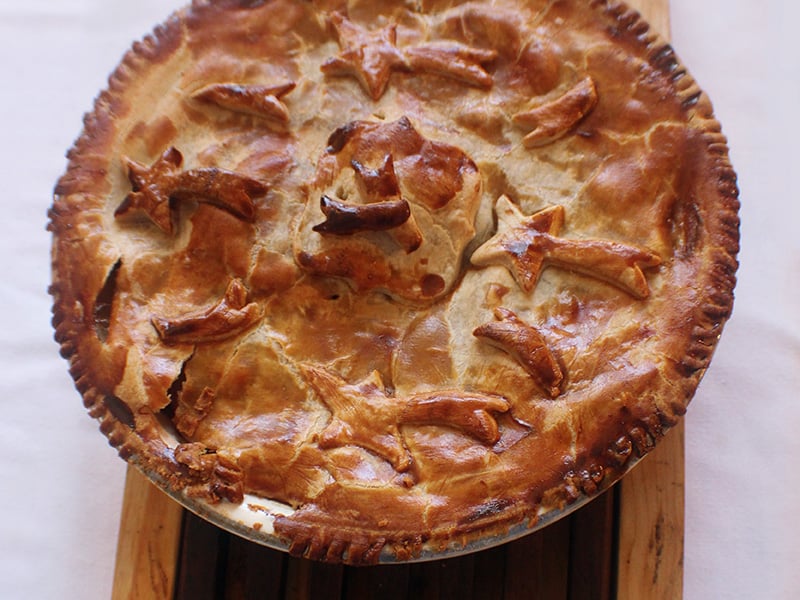 Serve with a side of fresh, roasted, or steamed vegetables for a hearty meal full of nutrition.

INGREDIENTS
2 bay leaves
1 ½ cups green lentils, pre-soaked in cold water for 30 minutes
2 tbsp olive oil
250g Swiss brown mushrooms, sliced
2 onions, diced
Salt and pepper, to taste
2 tbsp fresh dill, chopped
¼ cup fresh parsley, chopped
200g feta, crumbled
3 eggs, whisked
50g butter, melted
8 sheets filo pastry
½ cup parmesan cheese, grated

Method
1. Drain the lentils and heat them in a saucepan with the bay leaves and a generous amount of cold water. Simmer for 30-40 minutes until the lentils are tender. Drain and remove the bay leaves.
2. Preheat oven to 180°C.
3. In a frying pan, heat the oil to cook the mushrooms and onion until the onion is soft. Season with salt and pepper.
4. In a large mixing bowl, combine the mushroom mixture, lentils, dill, parsley, feta and eggs.
5. Brush a shallow ovenproof dish with butter and layer 4 sheets of filo in it. Brush each pastry layer with butter and be sure to cover the base with the pastry and make sure that most of the pastry hangs over the sides.
6. Next, pour the mixture into the dish and sprinkle with parmesan. Cover the pie with the remaining filo sheets, brushing with butter as you go. Scrunch the overhanging filo to seal the sides.
7. Bake for 30 minutes. Hint: If the top gets brown too fast, cover the pie with foil.
This pie is best served fresh out of the oven. If you are short on time, prepare the lentils the day before you decide to cook. Then all that is left to do is dig in and enjoy a filling dish of comfort food.
Photo by Rebecca Matthews on Unsplash