Welcome to your new favourite winter ingredient! A powerful digestive aid, ginger root is anti-inflammatory and packed with antioxidants, vitamins, iron, potassium, and magnesium. With a few tricks up their sleeve, anyone can easily grow this super spice at home.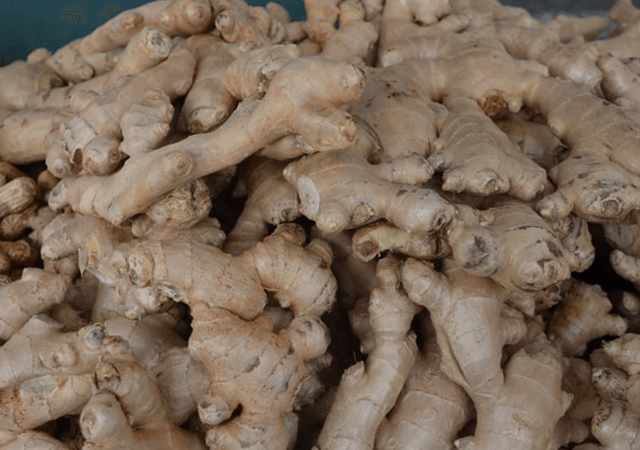 1. INDOOR CLIMATE
Growing ginger indoors allows you to mimic this plant ideal climate: filtered sunlight, warm weather, and humidity with rich moist soil.

2. SELECT A RHIZOME
Start with the root – a rhizome – of an edible ginger plant. Look for a rhizome with growth bud eyes. Slice the rhizome ensuring each piece has a bud then soak the rhizome pieces in warm water overnight.

3. IT 'S POTTING TIME!
Once soaked, plant the pieces in a shallow pot filled with rich free-draining potting mix. Position each piece horizontally with the eye bud pointing to the sky. Cover with 3-5cms potting mix and water lightly.

4. LOVE YOUR GINGER
Position your ginger pot away from mischievous pets who could sabotage your indoor growing experiment. Ginger grows well in bright, indirect light and moist soil.

5.GINGER HARVEST
Your new ginger plant will die down for winter. When it does, you're ready for your first harvest. Dig around the plant and only harvest old root (rhizomes with no shoots). Once your plant is 2 years old you can harvest old roots year-round. Each spring, the young roots you left behind will sprout again.

6. FINALLY TIME TO ENJOY
Now is the ideal time to harvest some fresh ginger root for desserts, tisanes, and soups. Or enjoy a soothing ginger tea known to strengthen immunity, relieve stress, and reduce inflammation. It's best enjoyed while cosy indoors watching the birds play outside.