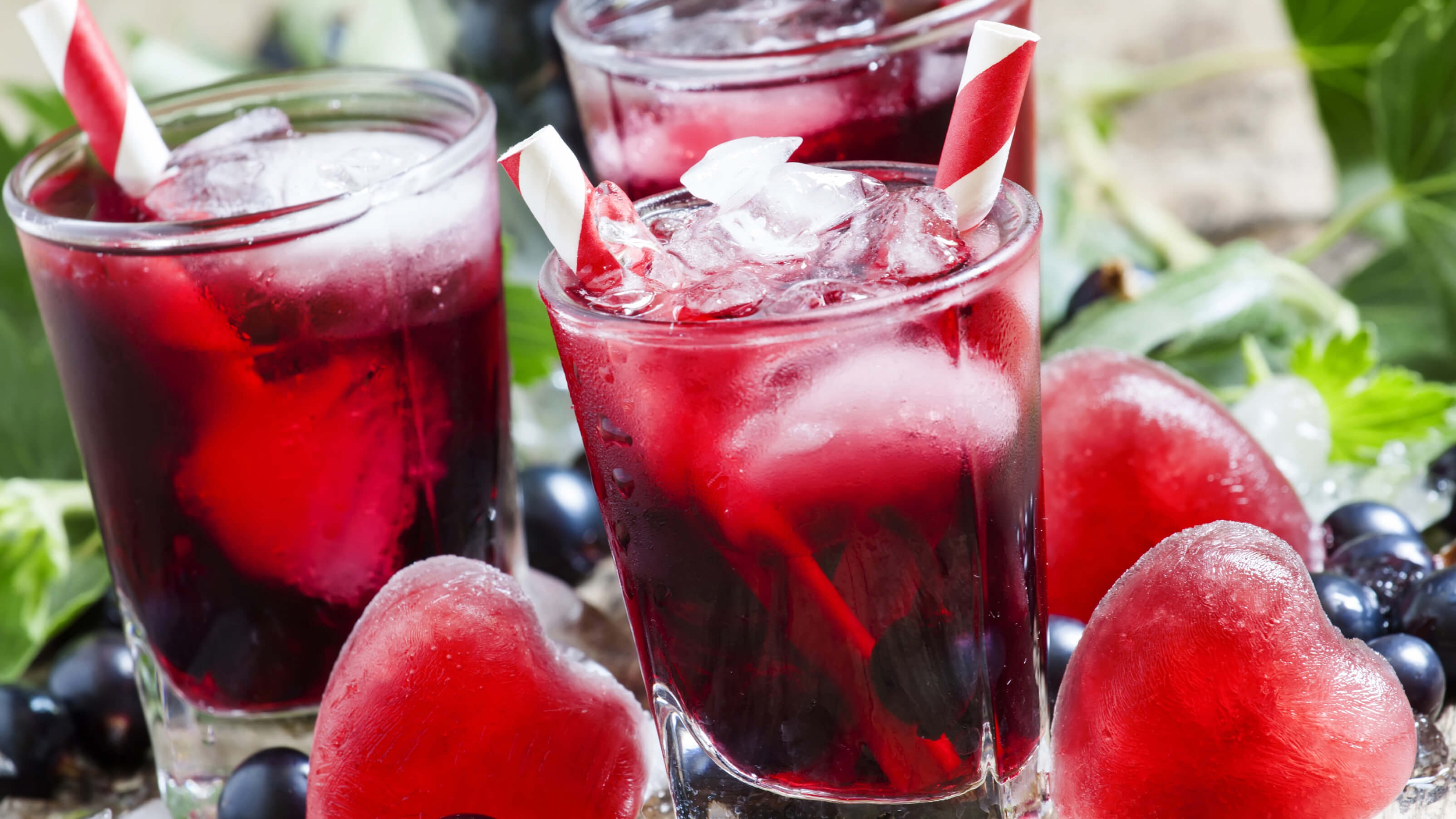 Capture summer in a bottle with homemade cordial. It's easy to throw together and a lovely refreshment for a hot day. With plenty of seasonal fruits and flavours to choose from, cordial is a quick and easy option for dinner parties or a lovely homemade gift. Not only a refreshing drink to quench thirst, cordial can be used in desserts, stored year-round, and added to your favourite cocktail. Try out the delicious berry cordial recipe below.

Homemade cordials are made from water, fruit, sugar and citric or tartaric acid. That's it! And because you're making the drink yourself, you know exactly what you're putting in. No sneaky preservatives and artificial colours. If you like cordial a little sweeter, simply add a splash of honey. When choosing your fruits, opt for tart berries and citrus to give your cordial a strong flavour.

A bottle of cordial is a useful way to dispose of excess fruit you have gathered or bought. Strawberries, blackberries, blackcurrants, and raspberries are all delicious in cordial. Also try rhubarb, elderflower, cherry, and passionfruit. And if there are children around, involve them with picking the fruit, preparing the cordial, and enjoying the result!

Homemade cordial doesn't need preservatives because the citric acid that occurs naturally in citrus fruits acts as a preservative. Be careful to sterilise your cordial bottle or jar to help it keep fresh for longer. Storing cordial in a cool, dark place like the fridge will help it keep for up to three months. You can also freeze cordial for longer-term storage.

Try the cordial recipe below. It is easily altered with nearly any fruit. It follows a standard method of heating, straining, and adding sugar to the fruit. And don't hesitate to mix things up. Get creative with flowers, spices, and herbs like ginger, cinnamon, rosemary, vanilla, and cloves.

Berry Cordial Recipe

The only equipment needed to home make cordial is a clean muslin cloth or tea towel to use as a strainer and some everyday kitchen items. Saucepan, sieve, bowl, measuring jug, funnel, and sterilized glass bottles or jars to store the cordial.

Ingredients:

1.5L water
1kg berries, rinsed (blackcurrants, blackberries, raspberries, or a mixture)
500g sugar
½ tsp citric acid

Method:

1. Place the water and berries in a saucepan. Bring to a boil for 10 minutes.




2. While boiling, gently press the berries to release their juice.




3. Place the sieve over a large bowl and line the sieve with your straining material.




4. Pour the berries into the strainer and gently press the berries to release more juice. But be warned, if you press too hard your cordial can become cloudy. Discard the remaining berry pulp.




5. Pour the cordial liquid and sugar into a clean saucepan.




6. Stir gently over low heat until the sugar dissolves. Avoid boiling the mixture.




7. Remove from the heat and stir in the citric acid.


8. Funnel the liquid into

your sterilised bottle or jars and seal it.




Cordial is surprisingly versatile. Create a refreshing drink by adding still or sparkling water, add a splash to your usual gin and tonic, combine with soda water and your preferred spirit, add colour to a glass of bubbly, or shake some into a fun party cocktail. With mint sprigs and fresh flowers in every glass, this cordial is a showstopper.

Cordial can also be frozen into ice cubes for safekeeping and portioning, used as a syrup drizzled over dessert and cake, or added to things like jelly mixtures. The sky's the limit, so get creative this summer and try something new.