Christmas has come early for lawn bowls enthusiasts at Nellie Melba Retirement Village, thanks to a crafty group of resident woodworkers.
Three budding carpenters have crafted eight bowls caddies in the village workshop and gifted them to the lawn bowls lovers.
Residents Ian Tucker, Adrian Clifford and William Secker, under the tutelage of a "woodworking guru" who visits the village once a fortnight, spent hours in the village workshop beavering away on the project.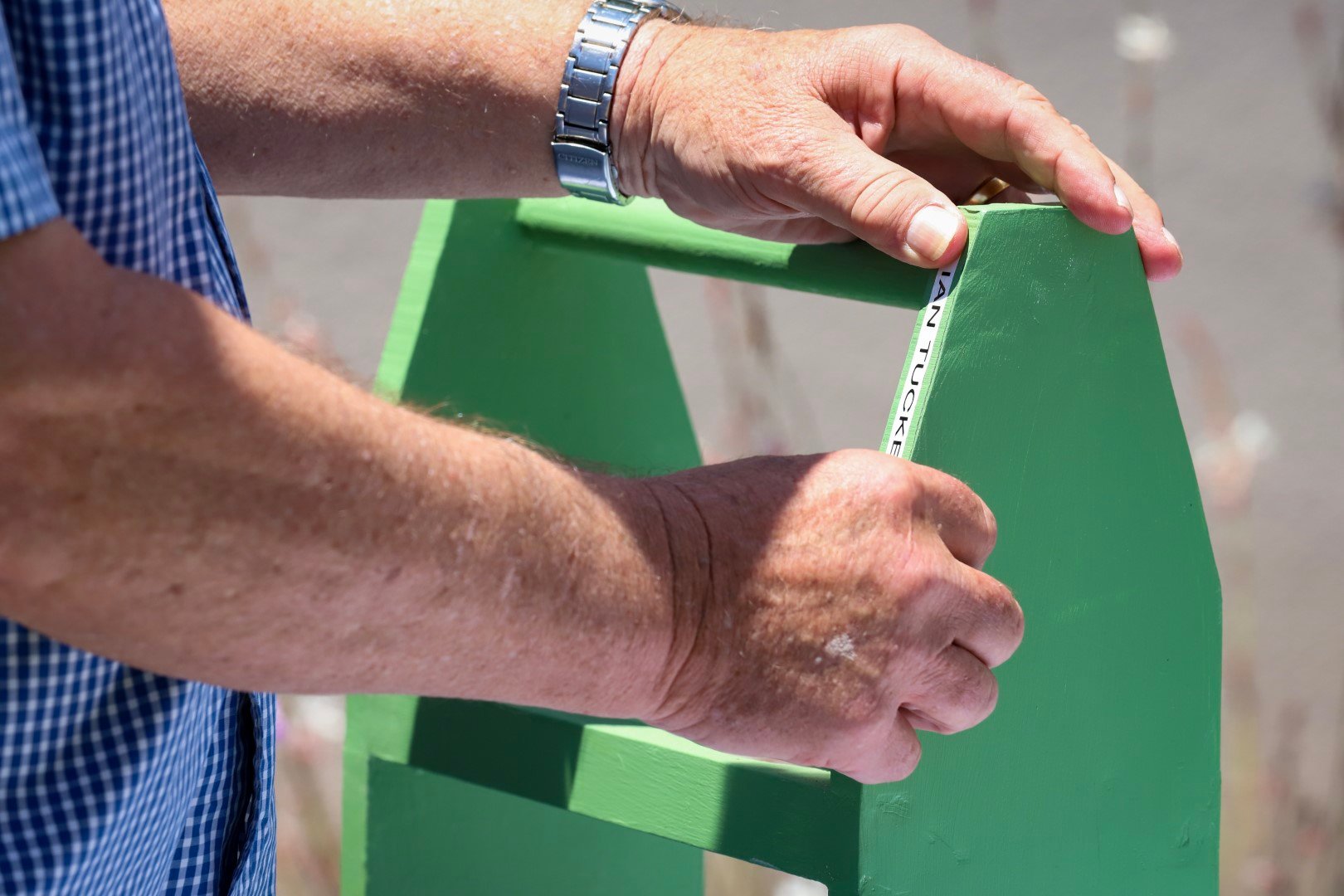 Ian estimated each caddie took around eight hours to complete, but the end result was "very satisfying".
"I mean I have been a bit of a handyman at home – get the glue and a bit of timber and do whatever we've got to do – but I would never have imagined making these. Never."
The fruits of the trio's labour were revealed at a special presentation on village's green, where the woodworkers formally handed over the caddies.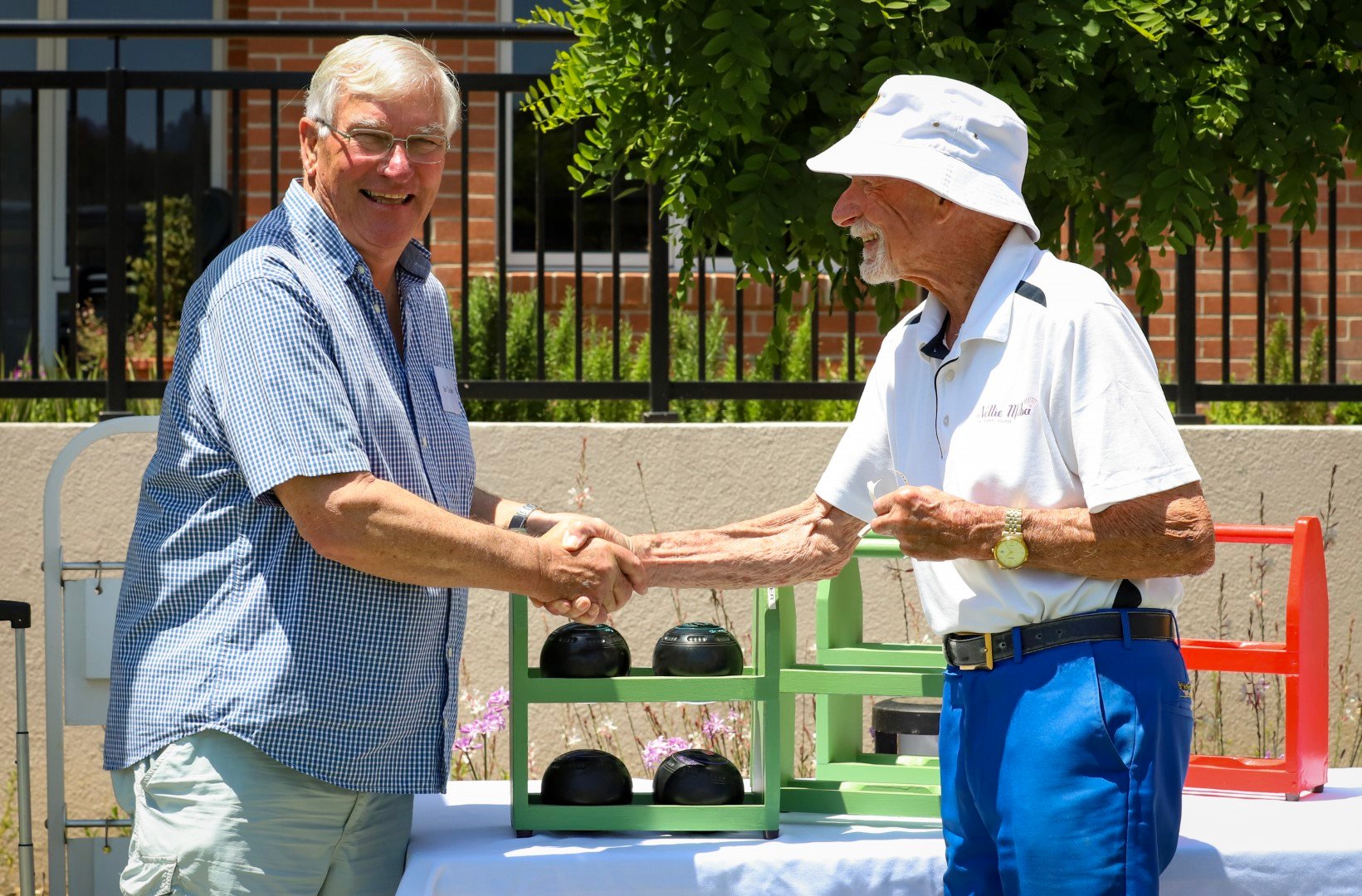 Ian presents the bowls caddies he built to fellow resident and bowls lover Max Beattie.
Roslyn Prentice, the manager of Ryman Healthcare's village under construction in Burwood East, helped organise the presentation of the caddies.
"It's the true spirit of the village, where one group of residents is supporting another group with something they can actually use," Roslyn said.
"It was lovely that the woodworkers could actually support the bowls team with their caddies. It's one hobby supporting another – it's really nice."