Raelene Boyle Retirement Village resident Kate O'Donnell's spacious light-filled apartment is brand new, but it is filled with a duty of care almost 40 years in the making.
Kate was one of the first residents to move into the boutique Aberfeldie village at 2 Vida St.
"The motivation behind why Kevin Hickman and John Ryder founded Ryman, creating retirement villages that are suitable for mum (and dad), is a feeling that still comes through with the staff and all that Ryman offers," she said.
READ MORE:
Twelve months ago, if someone had asked Kate where she would be living in a year's time, she never would have imagined it wouldn't be her painstakingly restored Victorian era Hawthorn brick home.
"It was a lovely home with a garden surrounding it," she said.
"I was known for my garden, I treated it like a baby, and I had two huge maiden hair ferns that were the ages of my children.
"My life revolved around the ferns, if I ever went away, my neighbour would care for them for me."
But when friends at the Essendon Historical Society mentioned construction of the Aberfeldie village and Ryman Healthcare pamphlets ordered by Kate at midnight arrived early the next morning, her life quickly changed.
"I thought 'wow, this company is on the ball'," she said.
"I instantly knew Ryman was a smart company because the print was big, they were engaging with older people and the terms and conditions were all very transparent."
Ryman's continuum of care, from independent living to assisted living and aged care, was a drawcard.
"There is peace of mind in knowing that my funds are with one company and that if I need to go into aged care, which I'm sure I will, I will only have to liaise with Ryman," she said.
"I am thrilled with my apartment, and I have enjoyed decorating it with my own style as I don't follow trends," she said.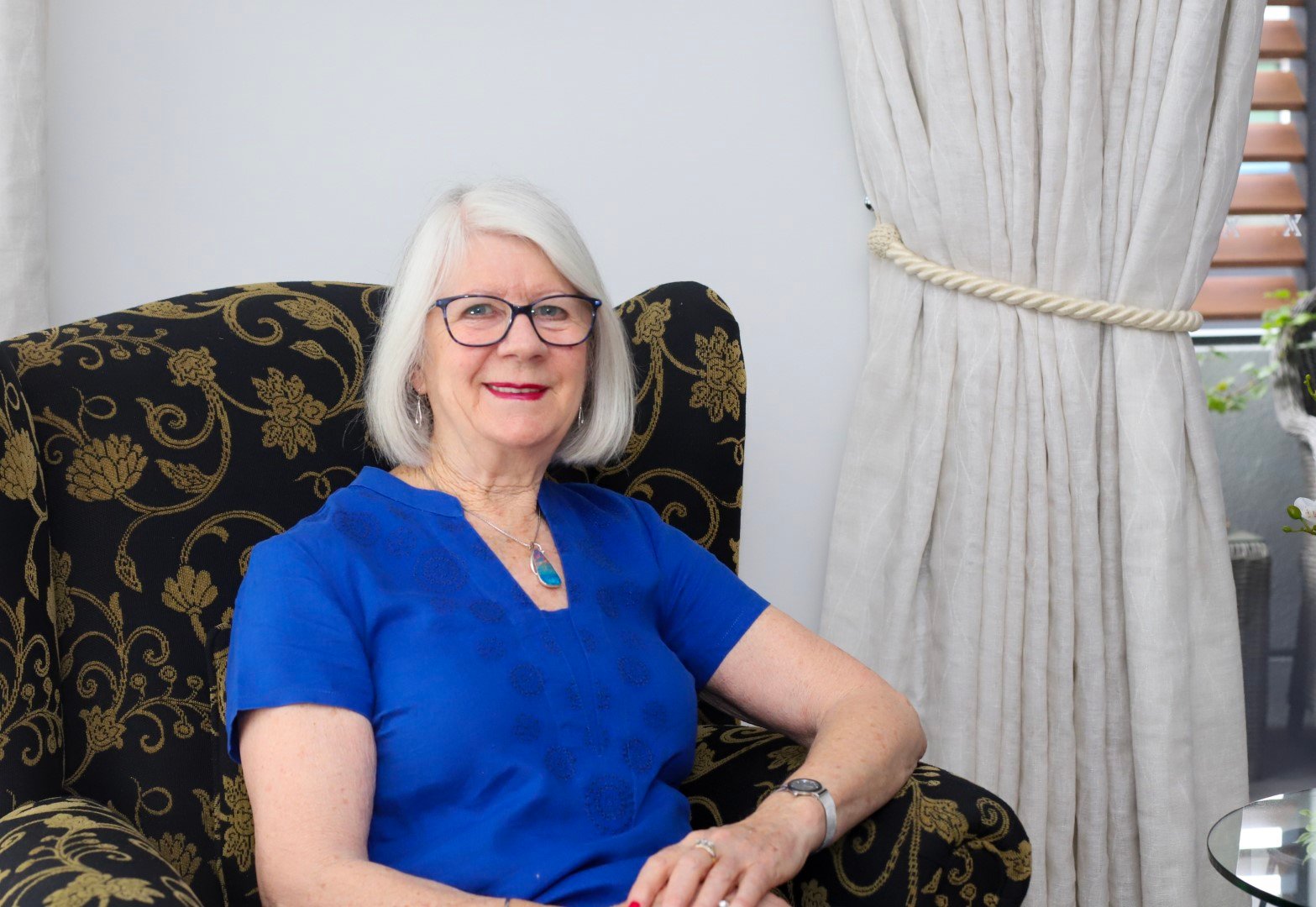 "Taking photos has also been a passion, especially of my grandchildren, travels and experience with Ryman."
Since her initial contact with Raelene Boyle Retirement Villages sales advisor Amanda Brocklebank, Kate has documented her journey, capturing beautiful shots of everything from the gifts she has received from Ryman to her apartment as she furnished it.
"Ryman have been so generous with everything, right down to having a beautiful Christmas tree to greet me when I moved in just before Christmas," she said.
"There have been many little touches that I never expected."

Raelene Boyle Retirement Village sales advisor Amanda Brocklebank (left) with Kate on the day she moved in.
Since Kate's first round the world trip to celebrate her 50th birthday she has crossed every circle on the planet and the only continent she is yet to visit is Africa, which was booked for May 2020 but cancelled due to the pandemic.
Her latest adventure was to Antarctica in 2020 when she returned just two weeks before international borders closed.
"When I'm on holiday my camera just sits in the palm of my hand and that's where it lives," she said.
"I can come home with up to 10,000 photos from a month's holiday which I then sort through to create a story."
While Africa remains on her bucket list, Kate is happy right where she is.
"I'm home, this is home," she said.
"I never would have thought 12 months ago that I would be sitting here.
"It is a reminder that something may be out there waiting for us, which can be exciting!"
To find out more about Raelene Boyle Retirement Village, click here.