The therapeutic effect of music was on display at Nellie Melba Retirement Village, as the Melbourne Symphony Orchestra held a special performance for residents, including those living with dementia from the Special Care Unit.
Pianist Joe Chindamo and Cellist Rohan de Korte of the MSO performed a variety of musical numbers, from familiar works from The Sound of Music to their own rendition of the George Gershwin classic I Loves You, Porgy.
READ MORE:
Special Care Unit residents Ev Costello, Kath Charles and Bev Hutchinson came down to enjoy a front row seat at the performance and were visibly delighted to be so close to the musicians.
The beneficial effect music can have on people living with dementia is well-established, and the emotional impact of the performance was immediately felt by the residents.
Memories of childhood came flooding back for Kath Charles, who recalled days spent with her siblings listening to her father's music.
"I used to go out and listen to my father playing," she recalls.
"My family would have absolutely been over the moon to see me here."
Activity and Lifestyle Assistant Karen Mecca works with the three residents closely and knows it was an enriching experience for each of them.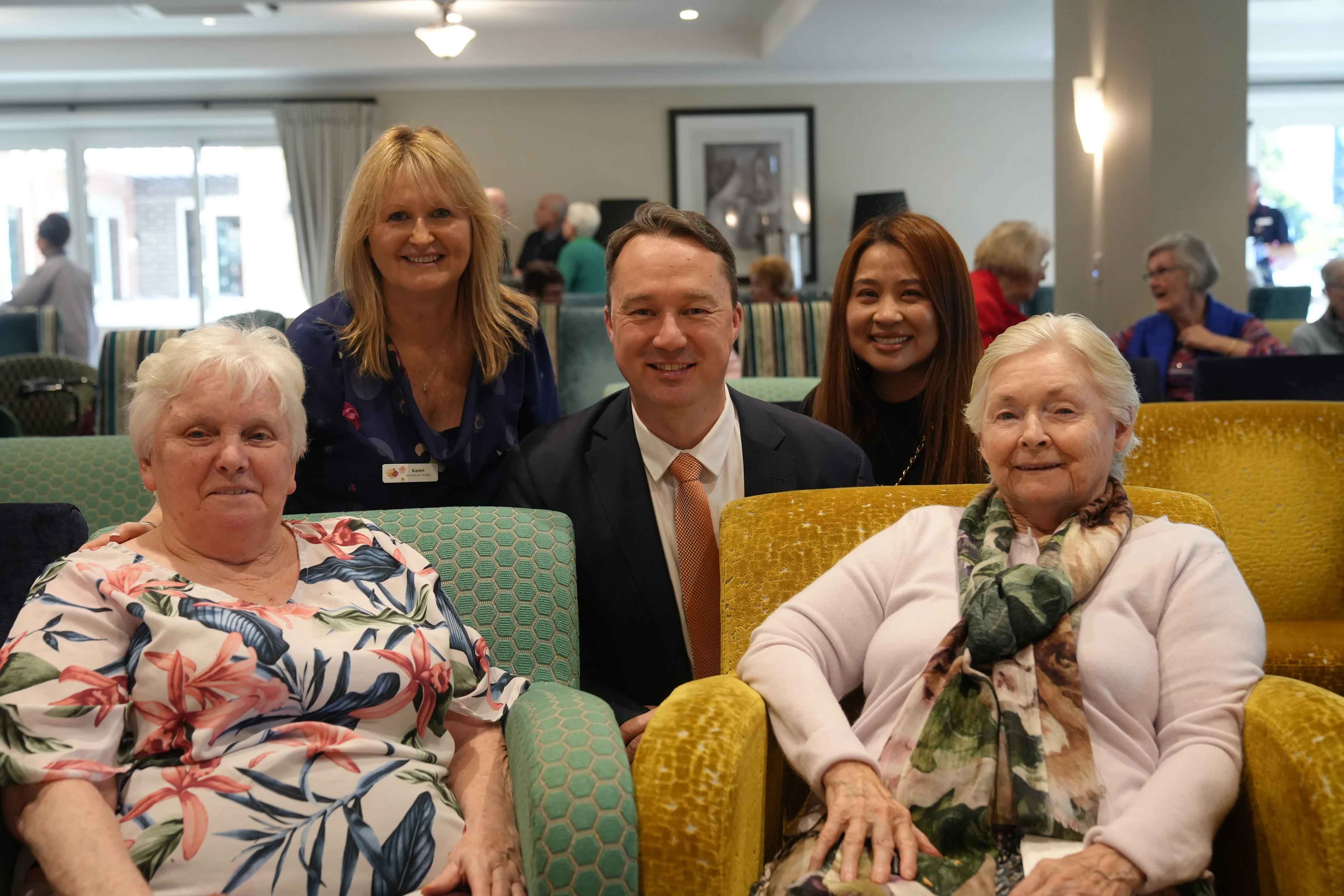 Clockwise from left: Care resident Ev Costello, Activity and Lifestyle Assistant Karen Mecca, Ryman Healthcare Australia CEO Cameron Holland, Unit Coordinator Nordani Yu and care resident Kath Charles.

"Bev is non-verbal, but you can tell through her body language that she really enjoyed the performance," Karen said.
"I can tell it's quite calming for her, even though she probably can't tell you like these ladies can."

Ryman Healthcare Australia CEO Cameron Holland was among the attendees and acknowledged what a privilege it was to see the two musicians perform, especially for such a captivated audience.
"I think it's just unbelievable to be able to sit in front and listen to two true professionals in such an intimate setting," Cameron said.
"It really is a once in a lifetime event."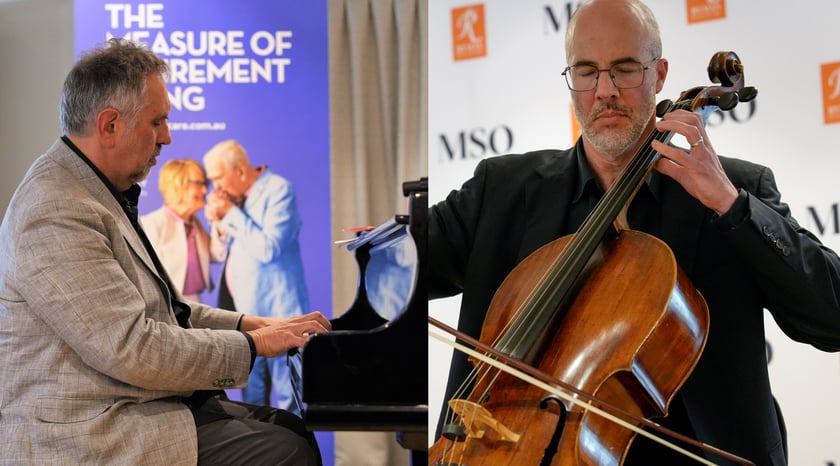 Cellist Rohan De Corte (right) played a solo performance before being joined by pianist Joe Chindamo (left).
The Melbourne Symphony Orchestra and Ryman Healthcare Australia began their partnership more than four years ago and have put together many performances.
Residents and prospective residents have also been given the opportunity to attend a variety of MSO performances through the partnership.