As a GP George Henderson all too often saw the negative impacts of leaving decisions about ageing until it was too late.
"I've seen so many people who hang onto their homes as long as they possibly can and then some tragedy occurs and they are shoved off to a nursing home where they don't want to go," George says.
With these experiences in mind, George was one of the first to purchase a serviced apartment at Ryman Healthcare's Charles Brownlow Retirement Village in Highton.
READ MORE:
"I am 88-years-old, and I decided that I would move maybe one or two years before I had to," he said.
"It was important for me to do this while I was still physically and mentally capable to look after my affairs."
George's one-bedroom serviced apartment is one of 60 at the village offering daily chef-prepared meals, housekeeping, and onsite care to residents.
"It's a lovely apartment, it really feels like living in a luxury resort," he says.
"By being in a serviced apartment, if I get weaker, I know help is available."
The decision to join the village had not been a difficult one, with no other aged care providers in the area offering a continuum of care like Ryman.
"My former unit was about 1km from here, so I've been watching the village develop from the beginning," George says.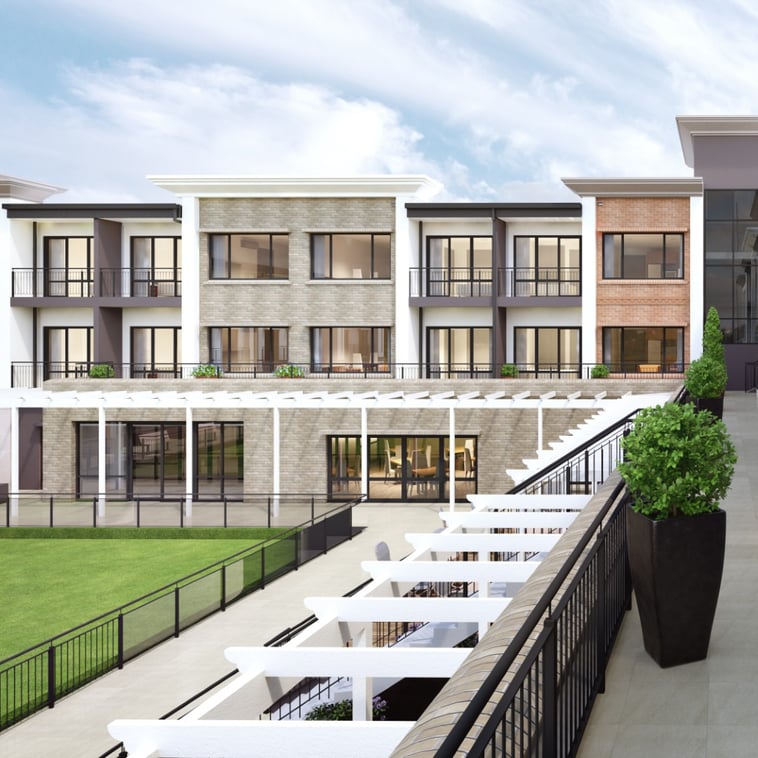 An artist's impression of the Charles Brownlow Retirement Village serviced apartments.
"I made the decision entirely by myself, but my kids were thrilled because they were not very happy about me being by myself in case I fell over or something."
Now George has moved in he is taking time to reflect on a busy life in Highton as a GP and solo father of four teenagers.
"I've been riding bikes since the 1980s in between snow skiing, those hobbies and my children have kept me busy," he says.
George is making the most of the new Charles Brownlow Retirement Village centre.
"I'm enjoying the gym and swimming pool and I used to play a lot of billiards when I was a student instead of studying, so I'm enjoying doing that again too."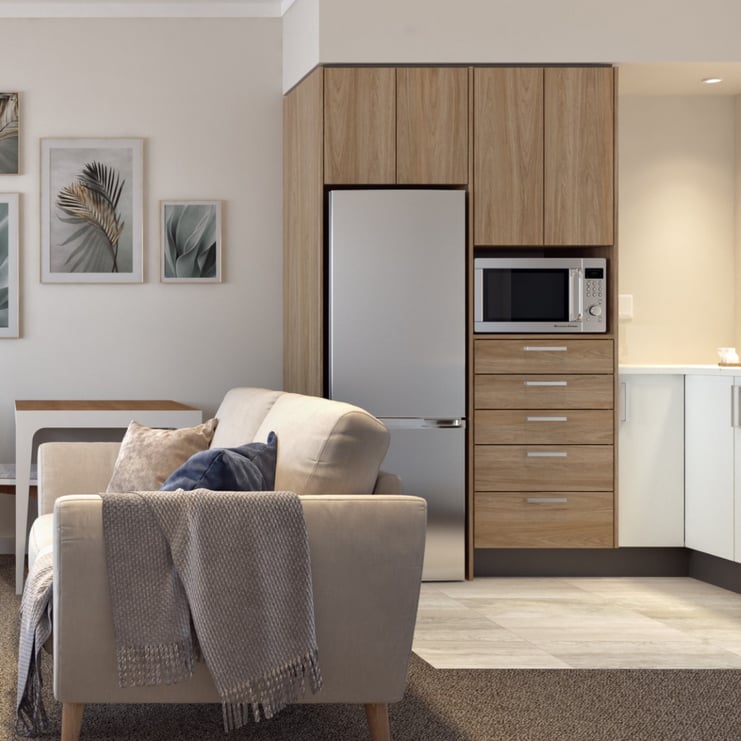 The Charles Brownlow Retirement Village serviced apartments offer support and comfort to residents.
The village centre also includes a cinema, chapel, bar and cafe and a hair and beauty salon.
Nearby is an all-weather bowling green.
As a former GP and new Ryman resident, George is quick to offer advice to others considering a serviced apartment.
"I thoroughly recommend it. My advice would be to go for it," he says.
"Make this move and do it earlier rather than later."
Upon completion, the village at 1 Vintner Court will include 57 villas; 60 serviced apartments and 100 care beds comprising low care, high care and specialist dementia care.
Find out more here.