Ryman's Victorian People and Safety team has won an Australian HR Team of the Year award for their compassionate and proactive response to COVID-19.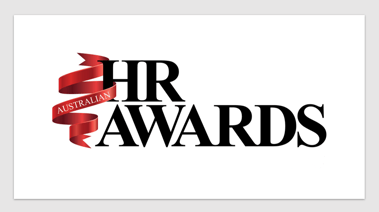 The leading industry award recognises initiatives established by the team, including offering additional payments for staff working at villages impacted by COVID-19, redeploying office and construction team members to villages, and running resilience webinars.
Victorian People and Safety manager Emma Hogan said she was "incredibly proud" of her team.
READ MORE:
"Two and a half years ago I was the standalone HR (Human Resources) person in Australia, being supported by a great team in Christchurch and Auckland," she said.
"Now there is a team of eight locally, so there has been massive growth that has allowed us to keep on supporting Ryman team members across Australia."
The pandemic had transformed the way the team operates.
"COVID-19 was absolutely a catalyst that pushed us to reimagine the way we work," Emma said.
"During the height of the pandemic we shifted from an advisory function based within the Melbourne office to operating within villages that needed support and getting hands on as much as we could.
"When we go to villages now team members know us by name, and we have a greater understanding of various team dynamics, which is very beneficial when it comes to recruiting the right people and supporting growth opportunities."
The people team's rapid growth meant each area of the business, from construction to operations, had a subject matter expert to provide support to achieve business objectives.
"As the team has grown, so too has our pool of expertise," Emma said.
"I'm one person, and a very small part of what is a fantastic team.
"I'm so honoured to be leading and working with such an awesome group."
The award also recognises the team's partnership with the Melbourne Business School to develop an Advanced Leadership Program for Ryman's leadership team, involvement in the delivery of 'myRyman Life' dementia care training, and partnerships with Deakin and Monash universities.
Ryman's People and Safety team is one of nine Australian HR Team of the Year recipients.
The national winner will be announced at a black-tie gala in Sydney on September 9.