The first residents at Ryman Healthcare's Bert Newton Retirement Village in Highett have opened the doors to their new home.
After beginning construction in mid-2020, the village has pushed through covid restrictions and harsh weather conditions to welcome its founding residents.
Geoff and Jan Seppell were the first residents to move into the village, after having a firsthand glimpse into the Ryman experience through friends who were already living in another Ryman village.
"We've got very good friends that were settled into Ryman's Raelene Boyle Village, and they invited us over for morning tea and lunch and sang Ryman's praises," Geoff said.
READ MORE:
Intrigued by the potential for independent living and the safety net of increased care, the couple saw Ryman as the ideal choice for the next step in life.
"Ryman's progressive care was important if anything happened to Geoff or myself – I couldn't have managed a quarter-acre block of land on my own," Jan said.
"We started seriously thinking about wanting to stay independent as long as possible and the possibilities that Ryman could offer us in terms of increased care if and when we needed it," Geoff said.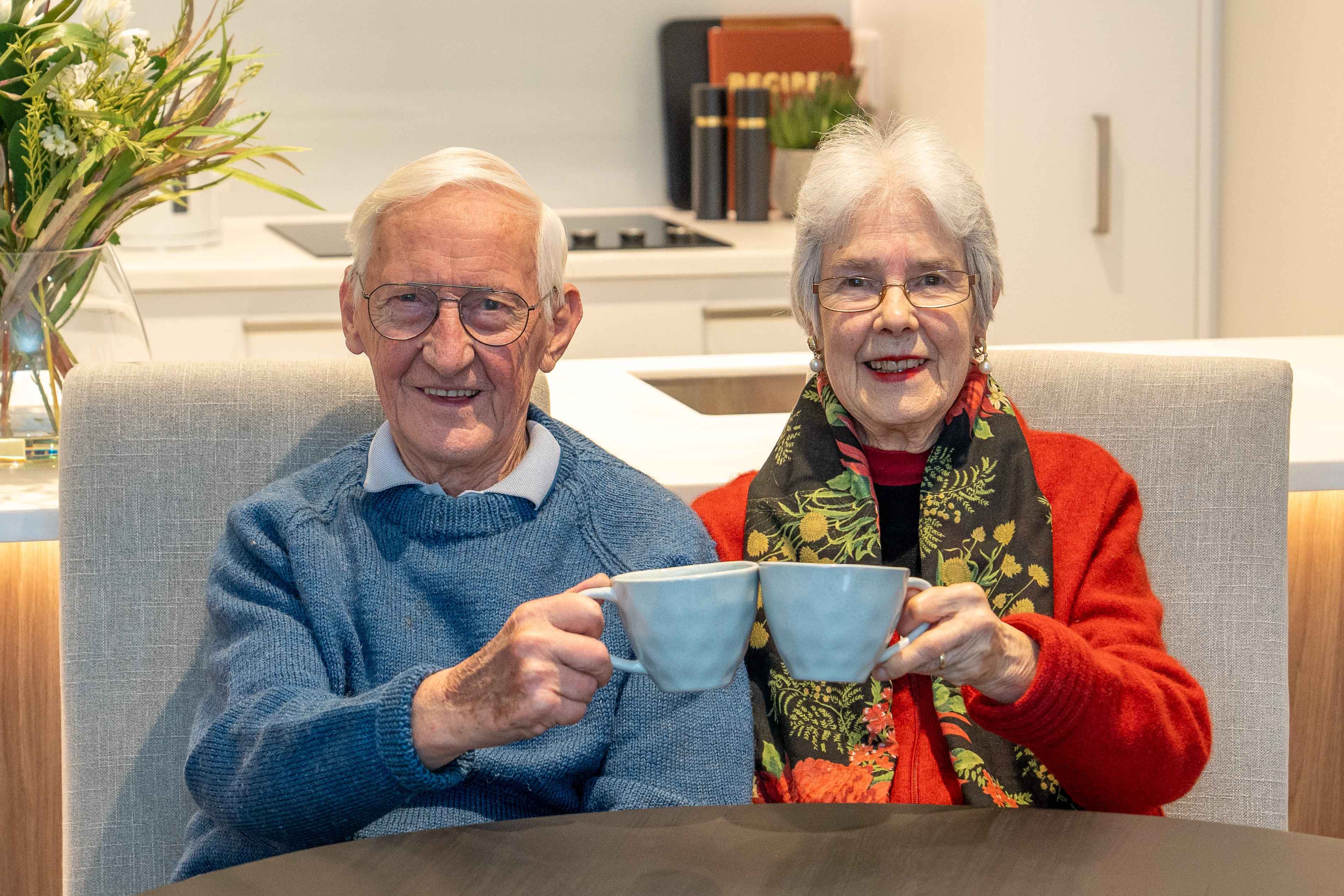 Geoff and Jan Seppell enjoy a cup of tea in their new home.
Upon arrival at Bert Newton Retirement Village, the first residents were greeted by staff with open arms.
"Everyone's been very friendly," Geoff said. "The staff particularly made us feel welcomed, and yeah, it's been a golden moment from the minute we arrived."
Jim and Vicki Borg are also Bert Newton pioneers after moving into an independent apartment at the village.
The couple were looking to have some safety and security if their health needs changed, while also keeping their independence and active lifestyle.
"We looked at a few other places but they didn't appeal to us, so I did a background check on Ryman financially and they seemed to be a very secure company," Jim said.
"We've got our independence so we can come and go as we please, we go and meet family for coffee and go out to dinner, so we're still very active.
"There's a lot going for the area, you know, shopping, public transport and being close to the beach."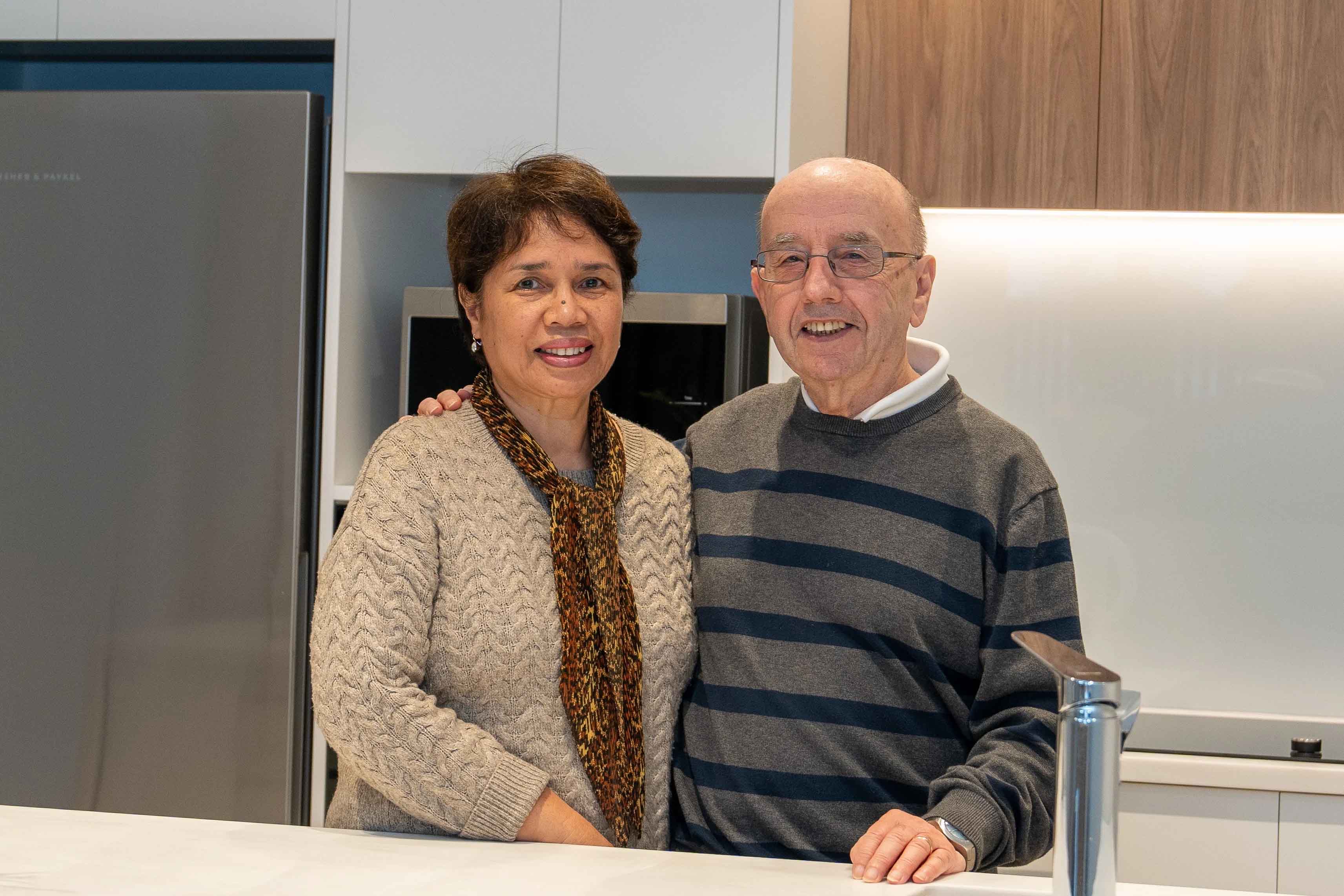 Vicki and Jim Borg are all smiles since moving into Bert Newton Retirement Village.
Construction of additional apartment blocks is continuing, with more residents due to move in later this year.
When complete, Bert Newton Retirement Village will be home to around 250 residents across 85 independent apartments, 45 serviced apartments, and a 79-bed care centre providing low care, high care, and specialist dementia care.
It will include a café, bar, indoor swimming pool, gymnasium, hair and beauty salons, and a cinema.