Don't just think about moving into a Ryman Healthcare retirement village, do it.
That was the message Possum Bourne Retirement Village resident Eddie Horgan shared with about 200 people considering moving into the company's new retirement village at Highton, in Geelong.
Eddie and his wife Margaret Sands, and Nellie Melba Retirement Village resident Bob Barclay, told audiences at public meetings about the new Geelong village, they knew just how significant a decision making the move was.
READ MORE:
"You've got to do a lot of homework, you need to talk to a financial advisor, talk to your solicitor, let them know what's happening," Bob said.
Eddie said the company's contracts were "easy to understand", and downsizing was not as daunting as people imagined it to be.
"We gave things we did not need to the community, to people who needed it.
"It was easy, and that's what it's all about."
Following discussions with advisors, and meetings with Ryman sales advisors, Margaret and Eddie "delighted" their children by surprising them with the news they were moving into the Possum Bourne Retirement Village in Pukekohe, New Zealand.
"The family was so overwhelmed and excited about the fact we decided on our own," Margaret said.
"They were so delighted, they said 'good on you Mum! That's so cool'."
An emotional Margaret said it was a "privilege" to speak about life at a Ryman village with people considering the move.
"It's just a pleasure living in the village, it's like living in a resort," she said.
Eddie encouraged people not to simply entertain the idea of moving.
"Don't just think about it, do it, because the sooner you do it the better off you are going to be, and a lot of happy times you can certainly have."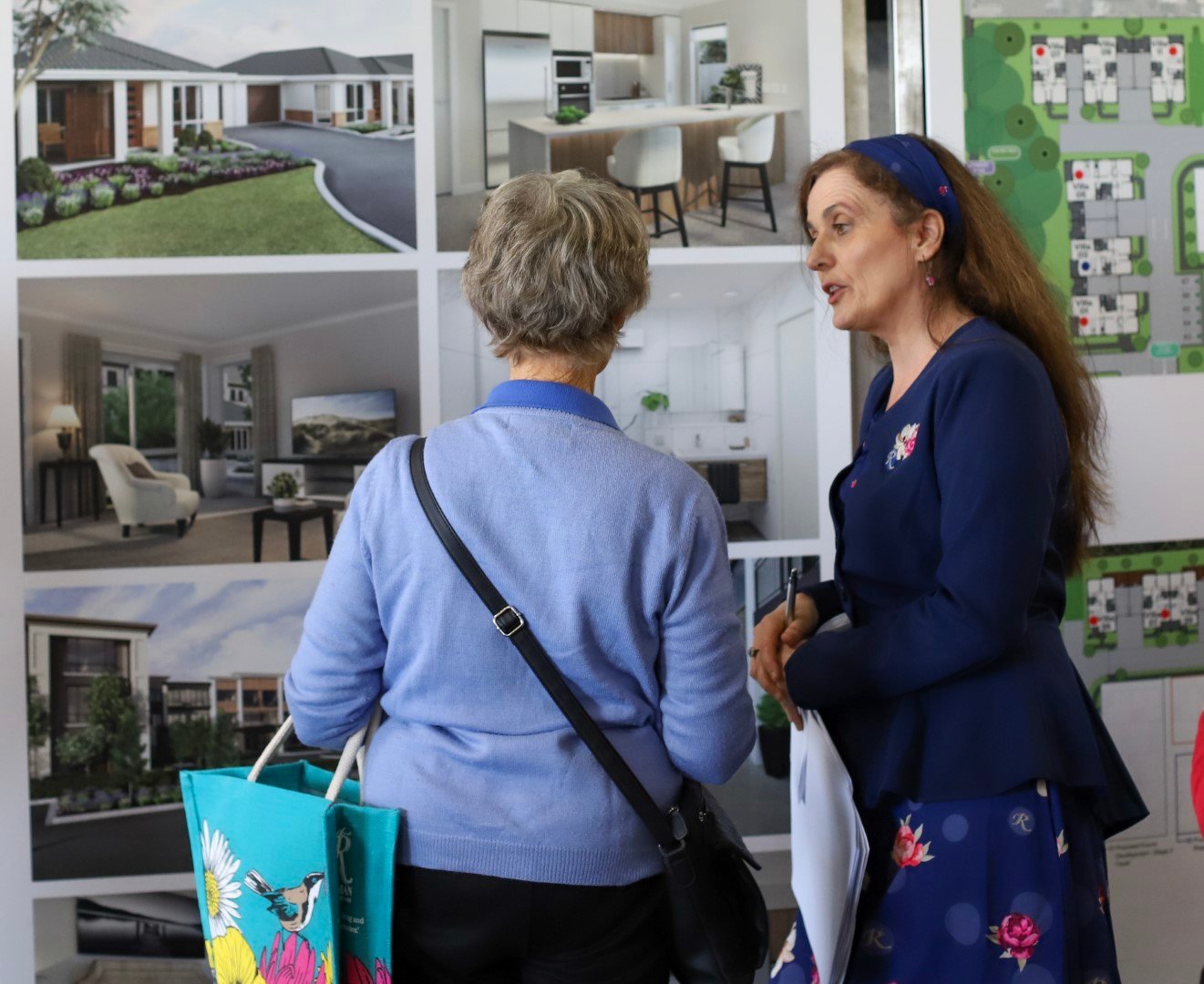 Ryman staff were on hand after the public meetings to answer questions about the new Geelong retirement village.
Having been one of the first residents to move into the Nellie Melba village when it opened in Wheeler's Hill in 2018, Bob said the village was well and truly home for he and wife Veronica.
The couple have become fully immersed in village life, including attending monthly fine dining nights which offer "a great opportunity to meet people who you may not know," Bob said.
The Highton village on South Valley Rd will include 57 villas, 23 apartments, 60 serviced apartments, and 100 care beds across low care, high care and specialist dementia care, as well as a cinema, bowling green, café and bar, indoor pool, gym and a library.
The two public meetings, at Highton Bowls Club, were led by Ryman Healthcare Chief Sales and Marketing Officer Debbie McClure, Victorian Operations Manager Paul Sutton, and Regional Sales Manager and Victorian Community Relations Team Leader Denise Thompson.
Debbie, Paul and Denise discussed every aspect of the process of moving to a Ryman village, what life in a village is like and Ryman's proud 36-year history of providing outstanding retirement living and aged care.
Thirty-six of the Highton village's 44 villas have been sold.
Sixteen of the villas were sold following the public meetings.
The first residents are due to move into the village in June.