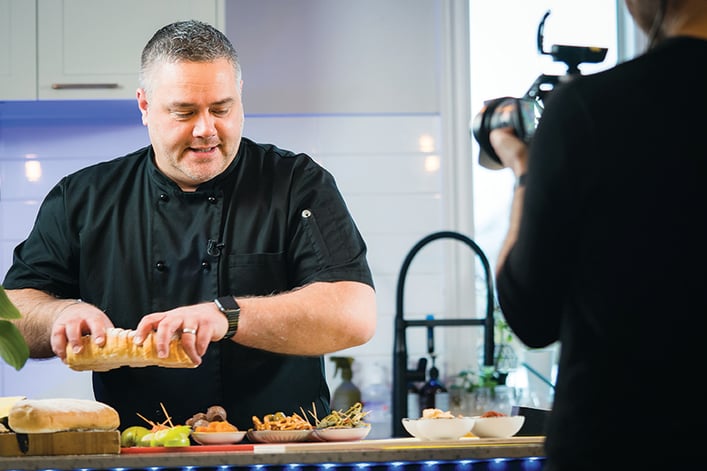 Join Manu from the social platter co. for a hands-on platter tutorial. From breads and dips to sculptural crackers, we're getting creative with finger food.
Manu and his partner Paul were often called on by friends and family to create elaborate platters for special occasions. "It wasn't until a friend in Brisbane pointed out that Australia was going crazy for platters that I looked into it and saw there was a gap in the market here, so we went for it." A natural business idea for Manu, he grew up with big social gatherings.
"Where food brings people together, there's always too much, and everyone leaves too full", he laughs.
His favourite moments catering events are when "people make their own combinations from the platter and just have to tell someone, who proceeds to share their own unique combination".

As the platters are eaten, those combinations are no longer available. "You see they're disappointed, but they make a new combination and the whole conversation begins again!"
Manu's platter tutorial
Join Manu as he shows us how to create one of his signature platters. All you need is a board and some ingredients to create a mouth-watering, visually stunning platter. You can include your what ever you like on your platter, but here's some of the things Manu uses.
A selection of meat

s and cheeses

Bread
Crackers
Dips
Seasonal fruits
Vegetables
Olives
Cornichons
Sundried tomatoes
Caper berries
Dried fruits
Nuts
Pretzels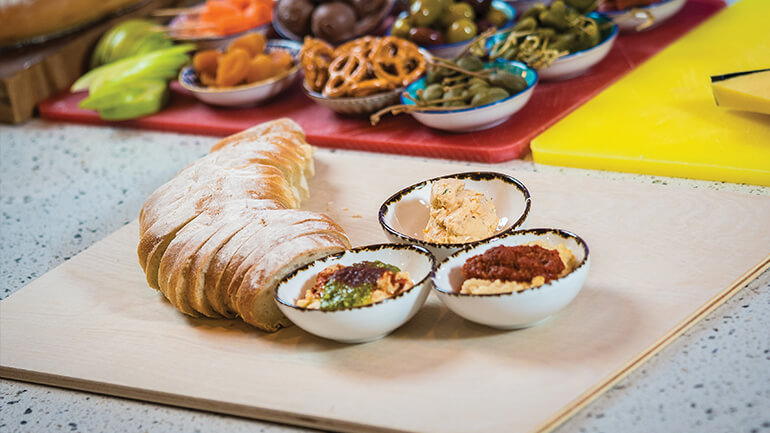 1. Start in the middle
Manu begins his platters in the middle before building inward and upward from the outer edges. Breads and dips create a central foundation on which the rest of the platter is built. The dips bunch together just off centre and the bread snakes around the dips toward a corner.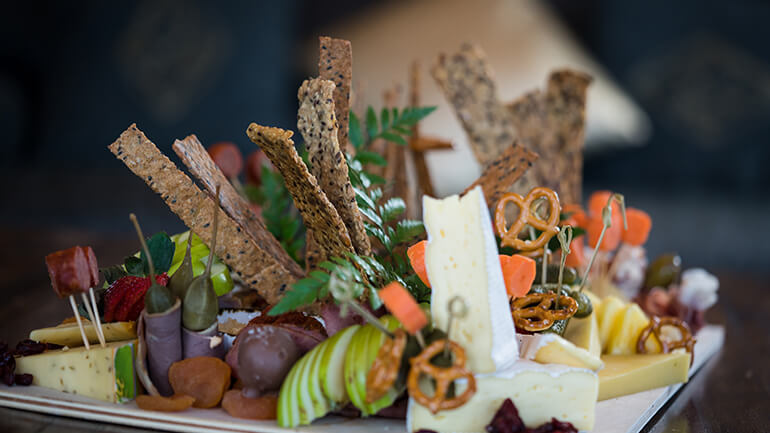 "I like a platter to be quite a pyramid shape."
2. Play with shapes
Manu cuts his food items into interesting shapes to make sure every platter grazer is delighted by what they see – from crackers to cheese. "Essentially what we're trying to do is not have every single cheese looking the same, so cut them differently, place them differently." He goes on to make every aspect of his platter interesting, unique, and a bit different.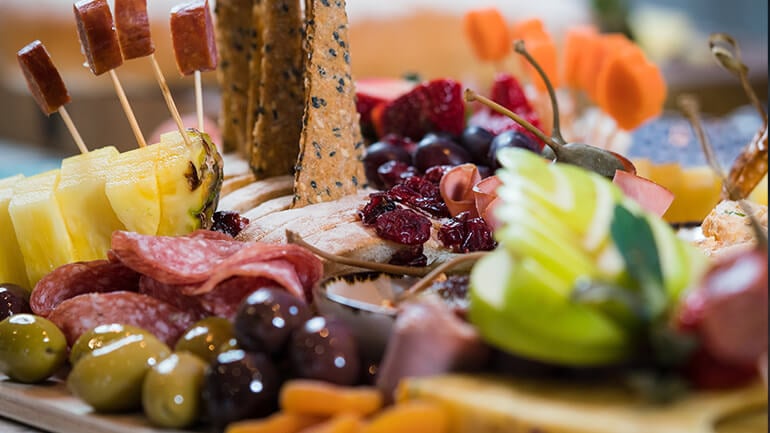 3. Keep it practical

It's easy to get caught up in the beauty of what you're creating. While making your platter look attractive, be careful that it's also easy to eat. Manu explains that meats are a common trap.
"One of the important things when you're making a platter is to ensure that every single serve is proportionate to someone being able to eat a single serve. If someone is going to eat a piece of ham, one long piece of ham is probably too big, so slice it in half." Manu rolls his ham first, so they become bite-sized morsels that are easy to pick up.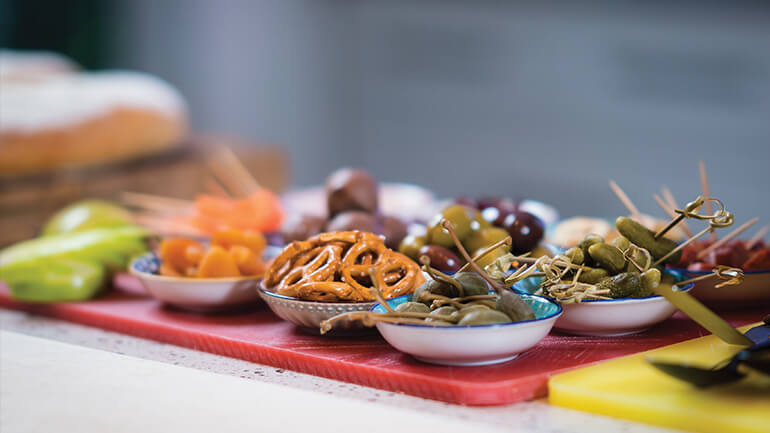 4. Antipasto

Manu uses antipasto fillers to complete his platters. These small ingredients fill the remaining gaps on a platter. Pickled onions, olives, gherkins are perfect fillers. And once your platter is completely full, it's time to prop crackers in, against, and between the ingredients.
Volume and height are the goals at this end of the platter creation process. So, how do you know when you're finished? When you can't see much (if any) of your board between the ingredients!
Special thanks to Manu from the social platter co.