It's not every day that you can attend an exclusive performance by the Melbourne Symphony Orchestra (MSO) from the comfort of your couch.
While Melbourne's concert halls have been out of reach for many months, 50 prospective Ryman retirement village residents did what millions of others have been unable to do.
Ryman's guests dressed to the nines to enjoy an evening of opulence complete with champagne and nibbles delivered by Ryman staff ahead of time, a private audience with MSO celloist Rohan de Korte and a pre-recorded performance filmed exclusively for them by the MSO.
READ MORE:
Victorian Sales and Community Relations Manager Debra Richardson said the events, which were held across five nights via video conferencing, gave prospective residents a taste of what life at a Ryman village is like.
"Our sales team were able to exclusively invite just 10 guests to each night, so we hope you are already feeling like VIPs," Debra told them.
"At Ryman we are about so much more than building retirement villages. We are pioneering a new way of doing things that is focused on unlocking new opportunities and experiences for our residents and our partnership with the MSO, and the performance you are about to see, is just one example of how we do that."
Before guests enjoyed performances of Prokofiev's Waltz from Cinderella, Montagues and Capulets from Romeo and Juliet and Delibe's Flower Duet from Lakmé, they were asked to share their favourite piece of music with the group.
Choices ranged from the music of Tchaikovsky and Beethoven to Kylie Minogue, Crowded House and the Righteous Brothers.
While people's favourite pieces spanned every genre, music's ability to evoke treasured memories was something all participants said their choice did for them.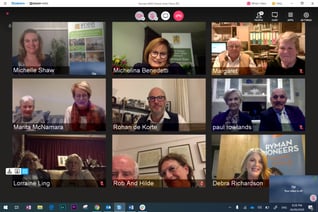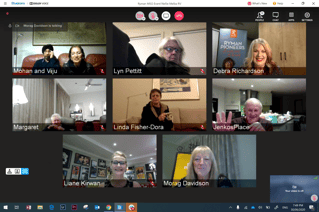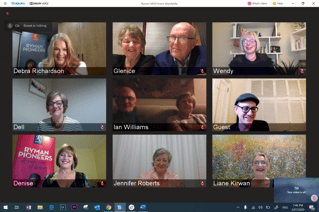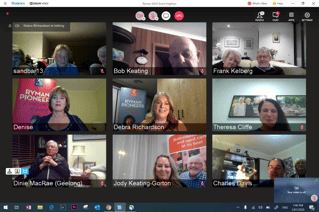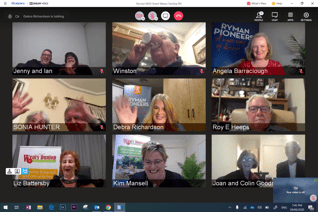 Following the breath-taking performance, guests enjoyed a Q&A session with Rohan.
Rohan has been a member of the MSO's cello section since 2009, playing a beautiful 300-year-old German instrument.
When asked what attributes, other than immense musical skill, were required of a member of a professional orchestra, Rohan was quick to answer.
"You need nerves of steel to be able to cope with the pressure," he said.
"I did 22 auditions before I got a job."
Rohan also shared memories of touring America, Europe and the UK with the MSO, including his "favourite performance ever" at The Proms in London.
"I always think music is best when it is connected to your own memories," he said.
If the stunning sounds of the MSO did not trigger memories for guests before the events, the orchestra is now sure to evoke memories of an evening of fabulous music, fabulous company and fabulous fun from the comfort of their couch.