For avid bowls players from across Australia and New Zealand the days between Christmas and New Year's Eve mark an important time on the calendar.
Now in its seventh year, more than 700 players, including a team from Ryman's Evelyn Page Retirement Village in Auckland, spent time on the greens of the Glen Waverley Bowls Club competing in the 2019 Ryman Healthcare Christmas Carnival.
Players ranging in age from 17 to 87 vied for $15,000 in prize money during the five-day tournament.
READ MORE:
Tournament director Russ Nicholls said the tournament was the result of a "fantastic alliance" between the bowls club and Ryman.
"It was a thought, that became a dream, that's become a reality, and now it's a very successful bowls tournament."
Ryman has sponsored the tournament for the past seven years.
Participation numbers had more than doubled since the tournament began, he said.
"All of the people who came this year will come again next year."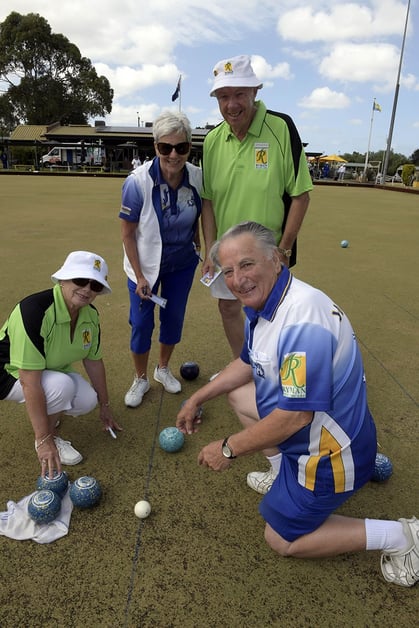 For Evelyn Page Retirement Village resident Brian Woods the tournament has become a triennial birthday celebration.
Brian marked his 87th birthday during the tournament, having previously had his 84th birthday there, and he hoped to celebrate his 90th on the Melbourne green too.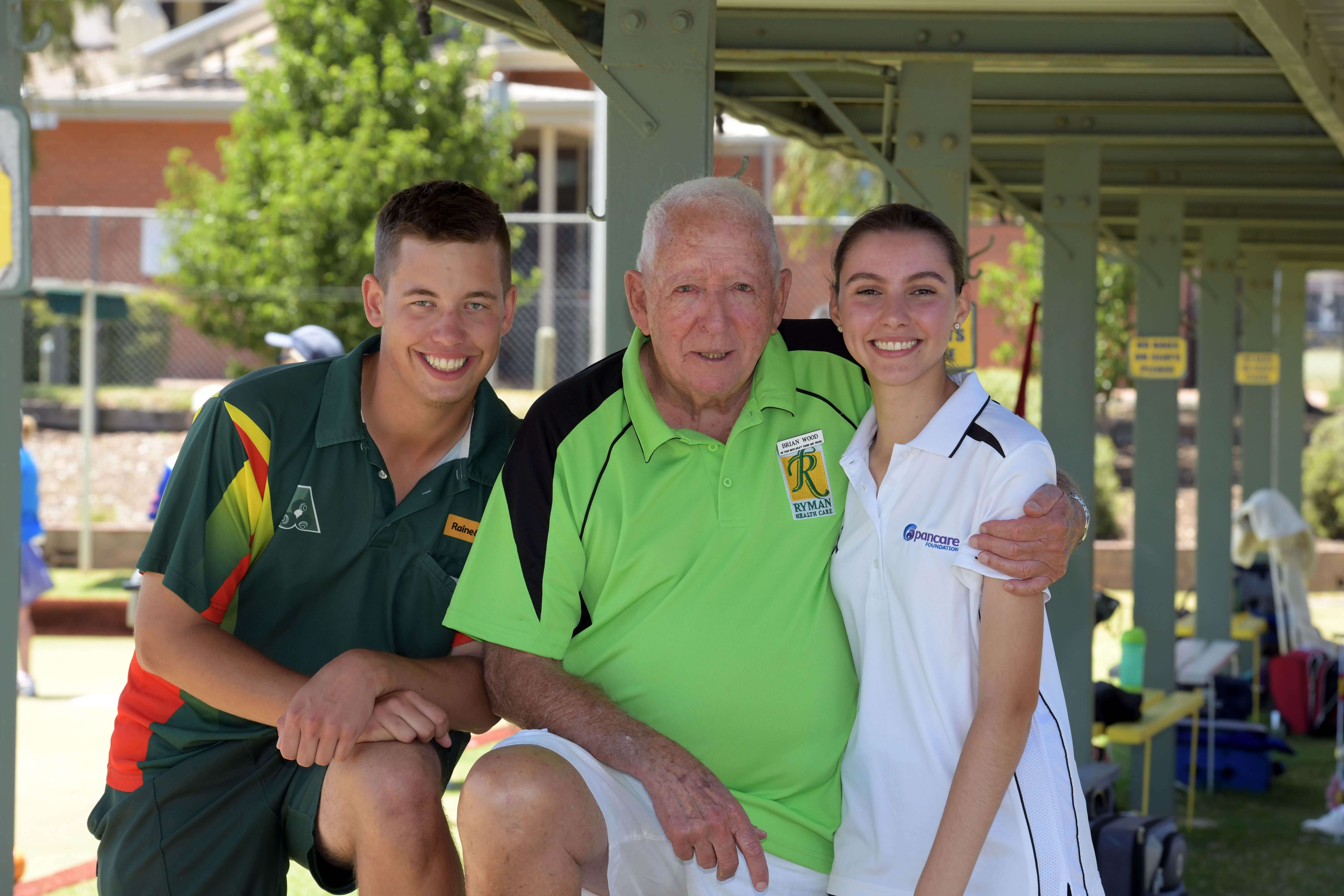 Ethan Higgins, Brian and Isabella Hosken.
Mulgrave Country Club, and Bacchus Marsh bowling clubs pair, Ethan Higgins, 19, and Isabella Hosken, 17, were joined by World Cerebral Palsy Games bowls gold medal winner, Lucas Protopapas, 24, in proving bowls is a sport for all ages.
Lucas said the Ryman tournament had become a highly regarded event in the bowls community.
"A lot of people come from different clubs to compete.
"You always know you are going to be in good company, and it's run really well."
Two days of play ended early, following enforcement of heat rules.
But, with a cold drink, and shade offered to all competitors, no complaints were received.
Ryman sales advisor Morag Davidson said the company was delighted to sponsor the tournament.
"We are very, very happy to be here, and to have such a brilliant ongoing relationship with the community."